Paintings, Page 2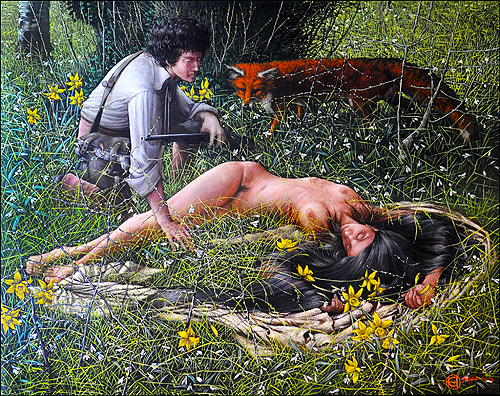 "The Hunter" recently rediscovered orginal painting, by Geoff Holt.
(Felix Denis collection)
*
The whereabouts of the painting below by Geoff Holt, "Nude with Horse" (below) is still unknown.
Anyone having information please contact me:
Lina, email: "lina@wwwires.com" as I'd love to add a colored image of this painting to the website.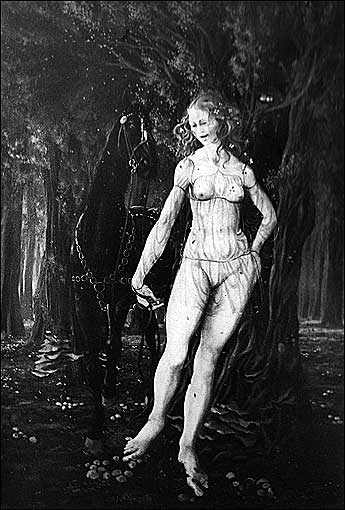 B/W copy of "Nude with horse" oil on board Geoff Holt
"Boy on Stairs" oil on canvas 1977 Geoff Holt
Ge
off Holt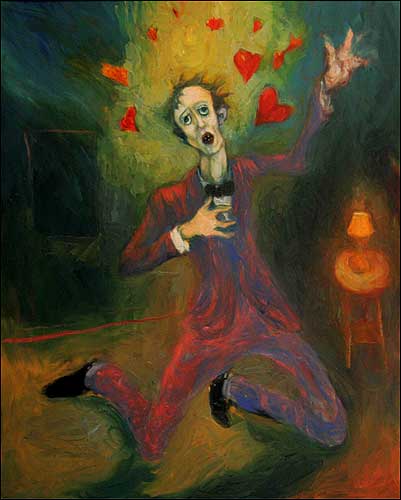 "The Singer" oil on canvas (unfinished work) 1997 Geoff Holt
Ge
off Holt
"May Blossom & Couple" oil on canvas 1998, Geoff Holtoff Holt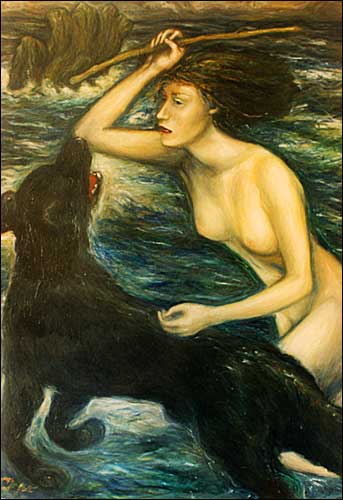 "Woman with Dog"
Geoff Holt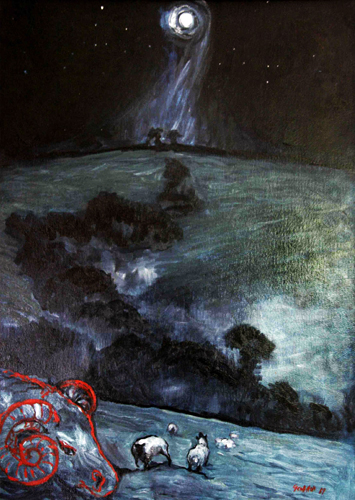 "Untitled painting"
Geoff Holt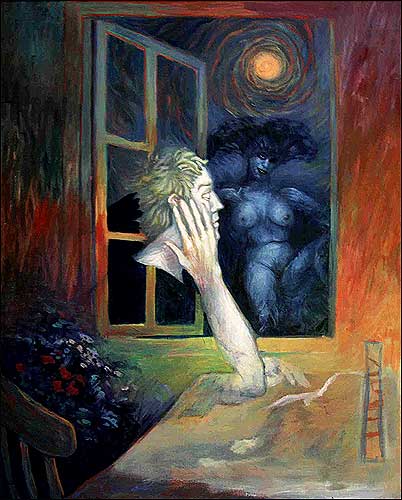 "Apparition" Geoff Holt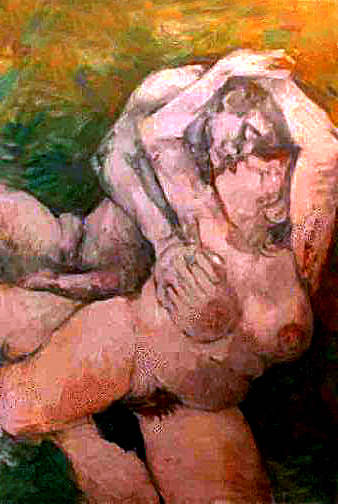 "Loving Couple" Geoff Holt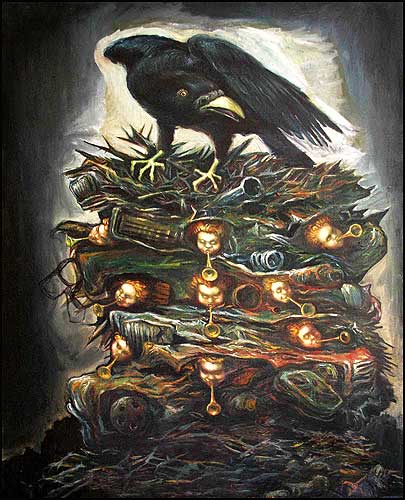 "Raven" oil on canvas, Geoff Holt